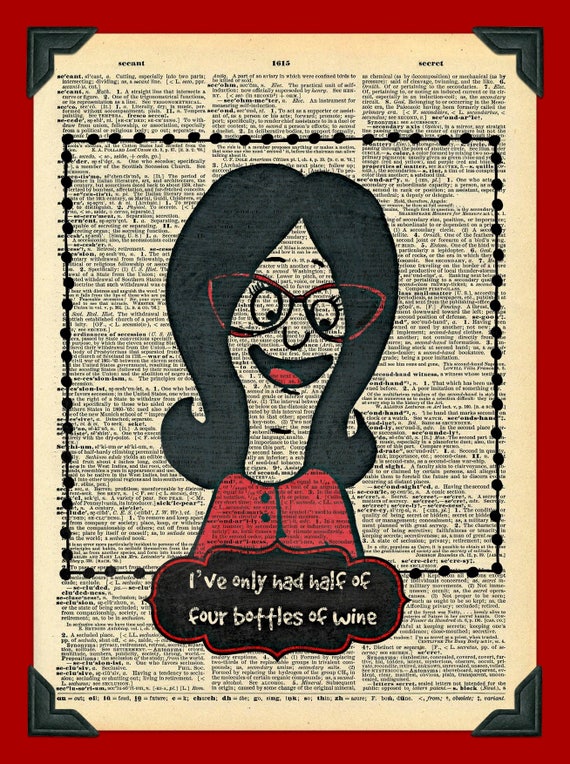 I've been participating in several holiday activities (parties, decorating, etc.) this week, so I figured I'd take some down time on this snowy Friday night to catch the Christmas episode of Bob's Burgers.
Titled "The Bleakening: Parts 1 & 2," the episode has no shortage of funny one-liners from Gene Belcher and crazy ideas from Linda.
The latter is basically the premise of the episode. I mean, I'm halfway through the episode and I'm still trying to figure out in what world it's okay to mutilate a Christmas tree. I'm sure that automatically qualifies you for bad holiday ju-ju, Linda!
This Friday we're celebrating Linda's quirky personality with some fan art I found of the character on Jamie Owen's Etsy store, Digiarttree. It features a drawing of a happy Linda over what looks like a page from a dictionary with the caption "I've only had half of four bottles of wine," taken from another holiday episode "An Indecent Thanksgiving Proposal".
If you've got a Linda fan in your life, this fan art would make a great Christmas gift. Digiarttree also has fan art of Gene, Tina, Louise, and Bob!
View the original fan art here.