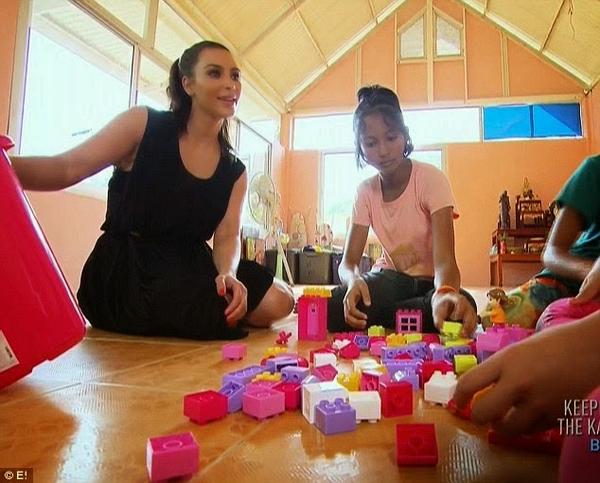 On Sunday's episode of Keeping Up with the Kardashians on E!, viewers learn that Kim Kardashian almost adopted a girl named Pink while on a family vacation in Thailand.
However, Pink, 12, lives in an orphanage in Thailand where adoption isn't an option.
When Kim told mama Kris about her desire to adopt Pink she wasn't too jazzed about the idea. Kris said,
That's a little aggressive. I think that you can't just go to an orphanage and fall in love with a child and then take them home like you're shopping. You get very passionate about things and then you don't think the whole thing through. I bet there are other things that you could do that would make all the difference in this little girl's life.
Since adopting Pink wasn't an option, Kim had no choice but to find "other things" to help the orphan. She decides to bring a few gifts to the orphanage, not only for Pink but for all the children.
Do you think Nori and Pink would have gotten along if Kim was able to adopt her?
Also, congrats to Kim for making it to day 73 of marriage!