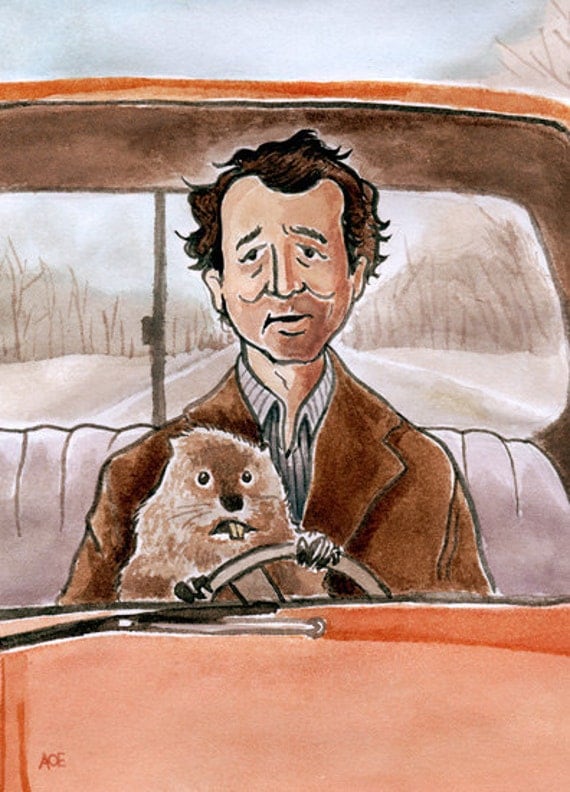 Today is February 2, aka Groundhog Day, and, as usual, the groundhogs are not in consensus.
Punxatawney Phil in Pennsylvania saw his shadow, predicting we'll have six more weeks of winter. Meanwhile, Staten Island Chuck here in New York City says spring is fast approaching. And then General Beauregard Lee in Georgia went and ruined the odds with his prediction that winter is definitely sticking around for a bit.
Sigh.
Once the winter is gone by May, I'll be able to deal.
A few theaters in New York are showing the 1972 film Groundhog Day starring Bill Murray as Phil Connors this weekend to coincide with this yearly meteorological madness. I also found this fun watercolor inspired by the film on Etsy, painted by andyrama. The watercolor depicts the scene in the film where the groundhog takes the wheel during a car chase.
I don't care how good you are at predicting the weather, buddy. I'm not letting a groundhog drive a car that I'm sitting in, much less during a car chase. That's just not gonna fly with me.
View the original fan art on Etsy, and buy it if you like it!