Monthly Archives:
October 2019
All hail Clairo, queen of bedroom pop.
Enjoy October's Got It On Vinyl!
It's time for another DSLR Diaries!
I had a blast being an amateur photographer during New York Fashion Week SS20. While I wasn't prepared to take shots of moving models on the catwalk (didn't know how to work the manual shutter speed), thankfully, I was invited to photograph the Kentina showcase backstage. So exciting!
I also went to two NYFW events, one at Micheal's Luxury Consignment shop on the Upper East Side of Manhattan and a blogger event at Ann Taylor on 5th Ave (thanks for the invite, Christina!).
I wasn't able to take any photos at all during the Minika Ko showcase I went to at PH-D Lounge (the Penthouse rooftop at Dream Downtown) because it was so dark that my night mode setting was USELESS. I was able to get a decent video on my DSLR though, which you can see in this Instagram post.
Without further ado, enjoy DSLR Diaries a la fashion week:
Backstage at Kentina
Micheal's Luxury Consignment
Style Collective Blogger Event at Ann Taylor 
Be sure to follow my photography Instagram account!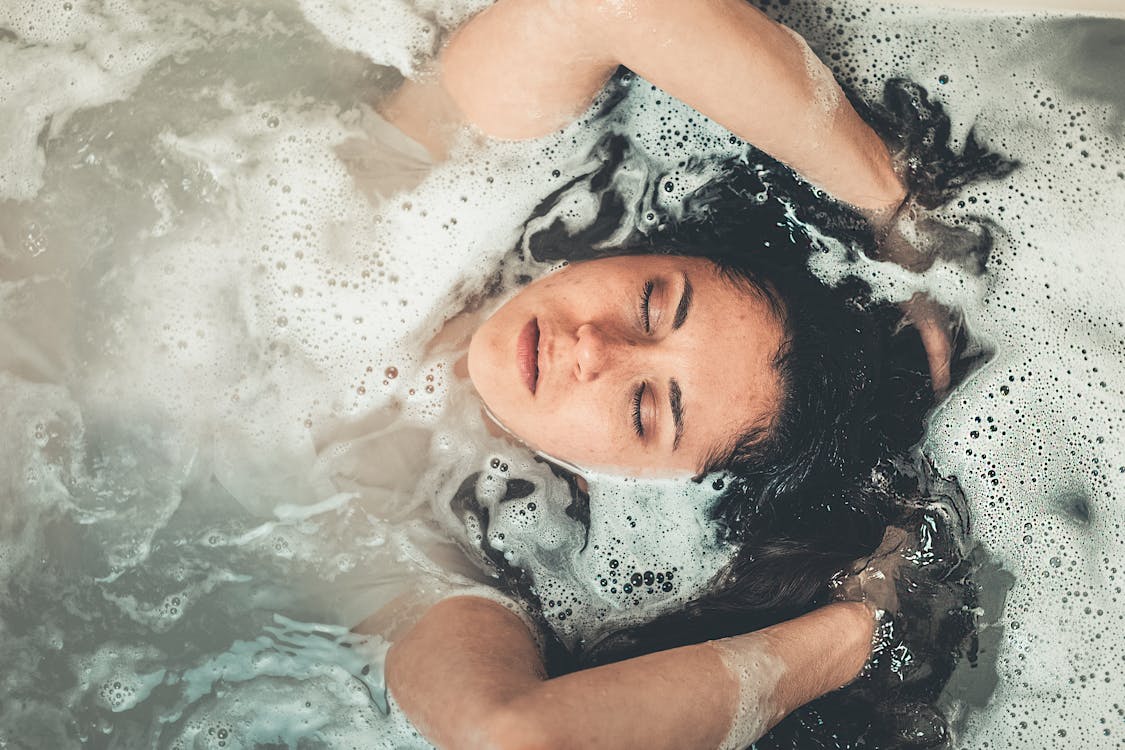 It is finally starting to feel like autumn outside in NYC (no more random 90° F days in the middle of a 60° F week)!
This fall, I thought it would be nice to create a playlist to listen to after a long day of work while relaxing in a cozy essential oil-filled bath or whilst practicing my favorite yoga poses. Self-care is so important during seasonal changes, especially when your body is trying to figure out how to adjust to the weather.
So light your favorite fall candle, draw yourself an aromatic bath, or lay out your yoga mat and enjoy these relaxing tunes that'll provide the perfect mood for your well-deserved self-care session.
1. Feel It All Around, Washed Out. You must feel self-care all around for this fall treatment to be effective.
2. Blowback, Galimatias. If you know, you know 😉
3. Warm Water, Banks. The perfect beat to soak in this very kind of temperature.
4. Hands, ALPINE. It is MORE than okay to feel the rain on your hands, darling.
5. Lost In the Moment, Darius ft. Wayne Snow. Self-care hour is just the right moment to get lost in.
6. Heaven, Clairo. Relax to the sound of Clairo's vocals.
7. Sirens, SHOR. Don't be troubled by the sirens.
8. Sail Away, Møme ft. Ricky Ducati. It's okay to not be okay sometimes.
9. Neon, Magdalena Bay. A reminder that you deserve all the things you want, so visualize and take them.
10. Phoenix, Rhye. Your remarkable inner phoenix is rising.
11. Floating, Alina Baraz ft. Khalid. Go "skinny dipping deep inside [your own] head" (pleasant thoughts only).
12. Freedom, Emma Louise. Feel it.
13. Sade in the 90s, Qveen Herby. Permission to be jaded granted.
Happy Autumn!